Xcelerate Coffee and Power Of 3
Tub - 30 servings | Bottle - 30 servings
Our signature "Limitless Duo" combo is of course our Xcelerate Arabica Coffee blend with our Best-in-Class powerhouse Power Of 3 antioxidant (DIM, Xanthohumol and Glutathione). Be sure to look over the Pub-Med and NIH studies on these ingredients and you'll soon realize why we've combined all 3 into this exceptional Power Of 3 product. It's time to feel Limitless!

If you

'

re a coffee lover, than one (1) tub of Xcelerate coffee and one (1) bottle of Power Of 3, will make for the ultimate feel good / energized all day combo!
We love our Limitless Duo combination to kick off your day . Experience the best in class with our Xcelerate Coffee and Power Of 3.
Coffee Tub:
Suggested Use: For adults, as a dietary supplement add one serving (one Scoop-half of a scoop for first time users) to 8 ounces of hot or cold water. Mix well and Enjoy!

Power Of 3:
Suggested Use: For adults, as a dietary supplement take one capsule
Coffee Tub:
Proprietary Blend Premium Coffee Blend, L-Citrulline, Guarana (Paullinia cupana) (Seed) Extract, Beta Alanine, L-Tyrosine, Caffeine Anhydrous, Mucana pruriens (Seed) Extract, L- Theanine, Acetyl-L-Carnitine, Gamma Aminobutyric Acid (GABA), Green Tea (Leaf) Extract, Panax Ginseng (Whole Plant) Extract, Panax notoginseng (Whole Plant) Extract, Yohimbe (Pausinystalia johimbe) (Bark) Extract and Rauwolscine (Rauwola vomitoria) (Bark) Extract.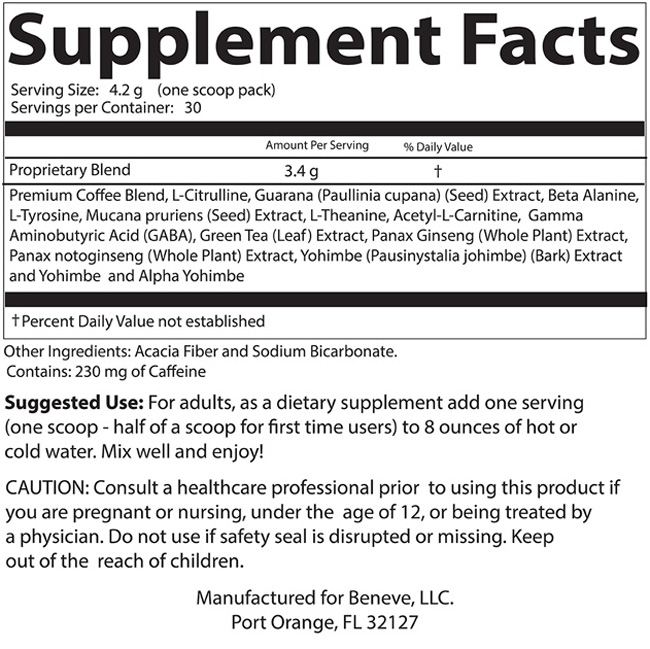 Power Of 3:
Diindolylmethane (DIM), Xanthohumol (Hops Flower Extract), OpitacTM (L-Glutathione), PolynolTM (Sugarcane Whole Plant Extract), and Bioperine® (Black Pepper Fruit Extract)
Other Ingredients: Hypromellose (capsule shell), Dicalcium Phosphate, Tricalcium Phosphate, Magnesium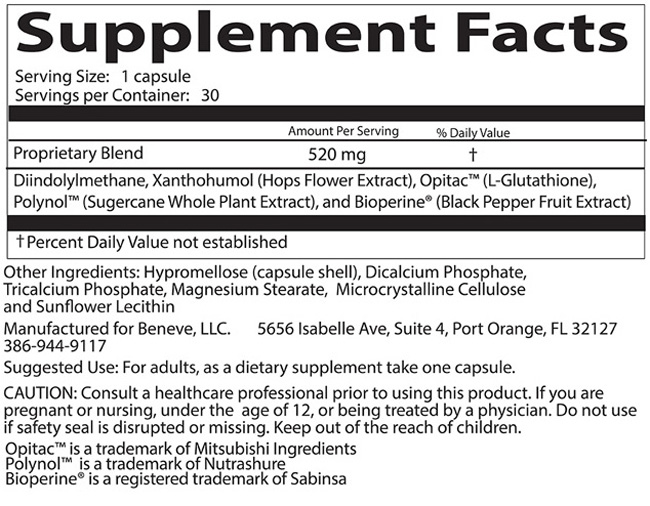 * RESULTS MAY VARY
* THESE STATEMENTS HAVE NOT BEEN EVALUATED BY THE FOOD AND DRUG ADMINISTRATION. THIS PRODUCT IS NOT INTENDED TO DIAGNOSE, TREAT, CURE OR PREVENT ANY DISEASE.